134 Wooster
Piranha
Project Info |
Location | New York, NY
Project Date | 2015
Lexicon | Commercial, Retail
Responsibilities | Visualization
Created for | Piranha
Image Specs |
3D Renderings |
3DS Max, V-Ray, Photoshop
Original Image Size(s) |
5000 pixels x 3333 pixels
Description |
These 3d illustrations were completed for marketing purposes. The developer wanted a few nice images to show prospective lease holders within the soon to be constructed building in Manhattan's SoHo district.
I was responsible for creating a generic retail location on the ground floor; somewhat of a minimal SoHo showroom. This is one of a few options, which try and showcase the
overall size of the space available.
I was also tasked with creating a generic office space/layout for one of the upper floors. Most importantly showing the size and the views to the surrounding buildings.
---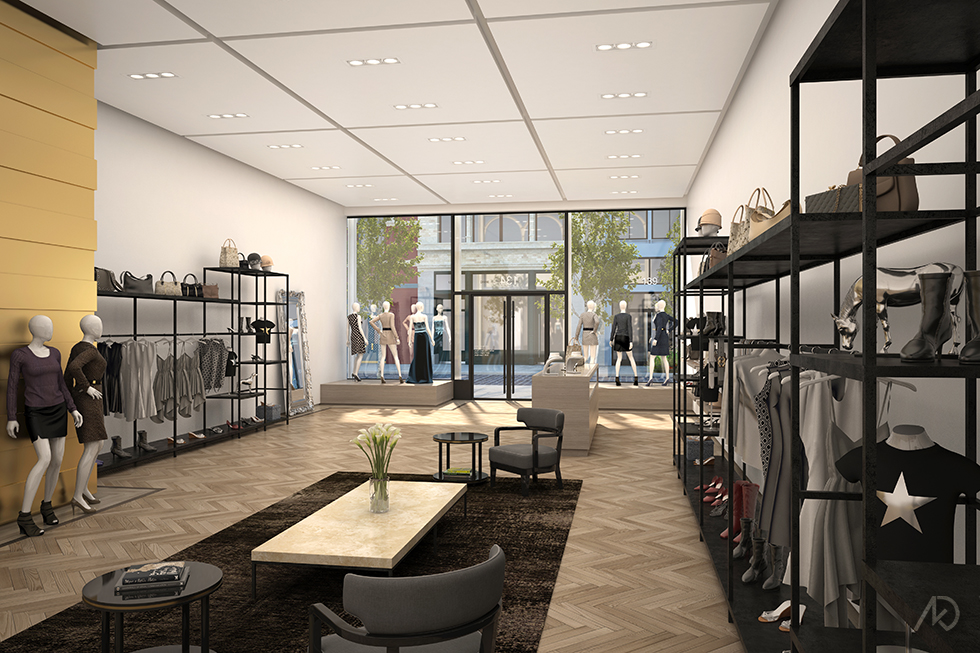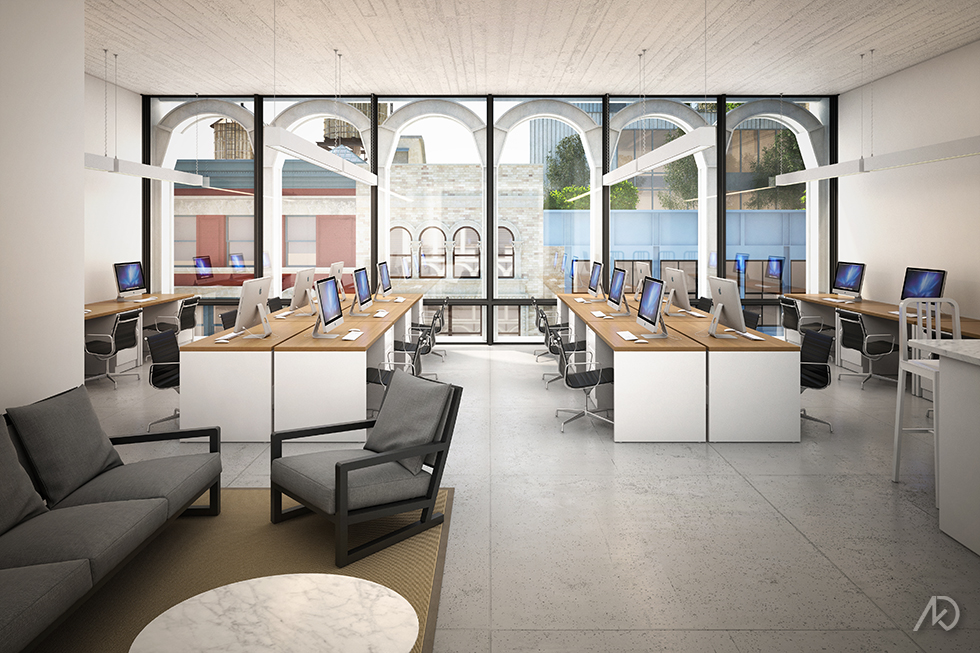 ---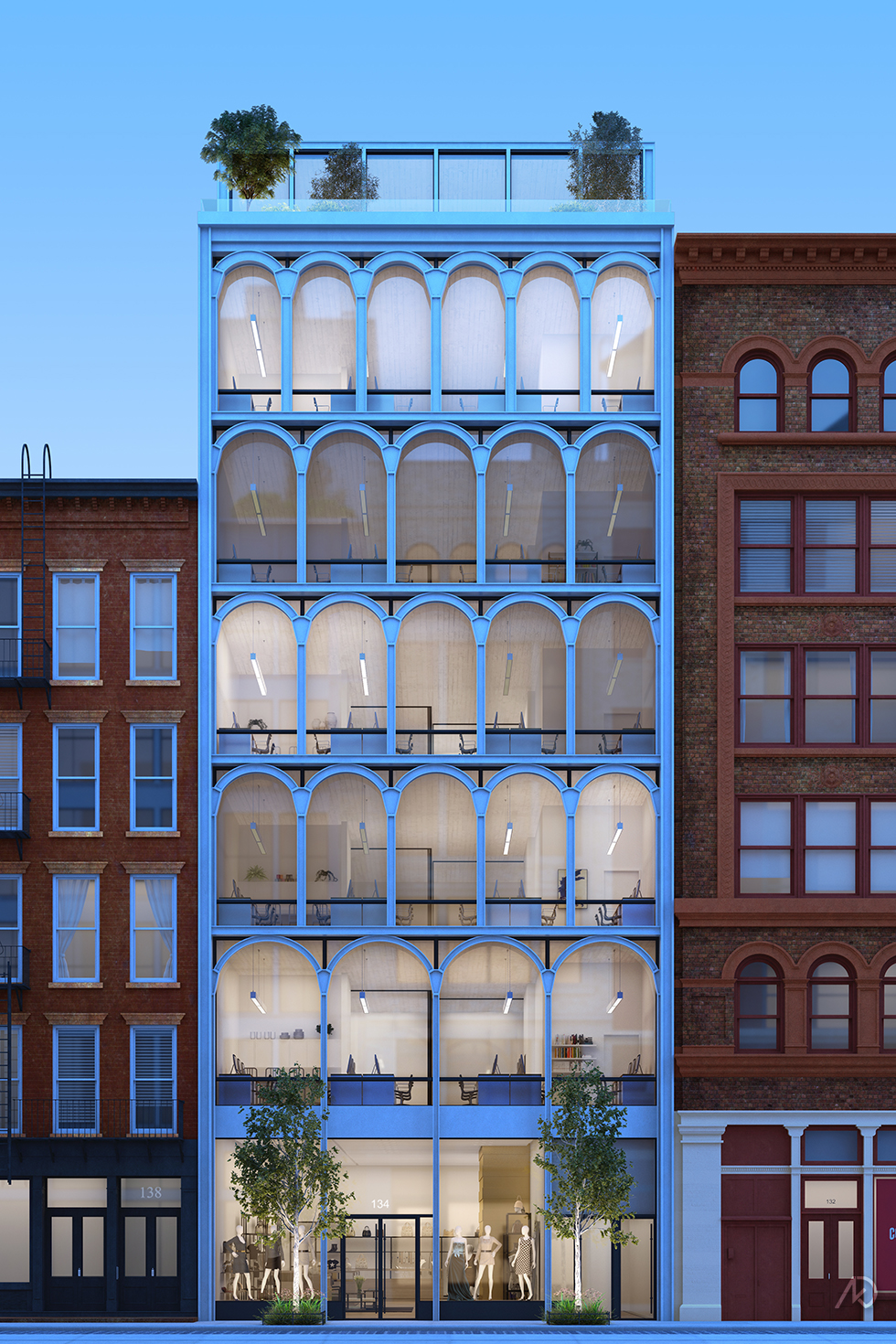 ---