Icelandic Provisions | Sampling Tour
NA Collective
Project Info |
Location | New York, NY
Project Date | 2016
Lexicon | Experiential
Responsibilities | Schematic Design, Visualization
Created for | NA Collective
Image Specs |
3D Renderings |
3DS Max, V-Ray, Photoshop
Original Image Size(s) |
3000 pixels x 2000 pixels
Description |
The following 3d illustrations showcase a new design modification for a proposed touring van. The van will tour and hand-out new product samples to the general public. As part of the Icelandic Provisions Sampling Tour, they needed a van customized to their needs and overall brand.
The design direction was to make the van more rugged and more fitting to the brand's outdoorsy/wilderness
vibe, which also included a vinyl graphic wrap.
I modified the exterior cargo van with larger, off-road tires, grills on the head lights, grills on the tail lights, lifted the suspension, added step-ups, a ladder, a luggage rack, and storage cases.
The interior contains a refrigeration unit for the samples, a branded counter, and graphics.
---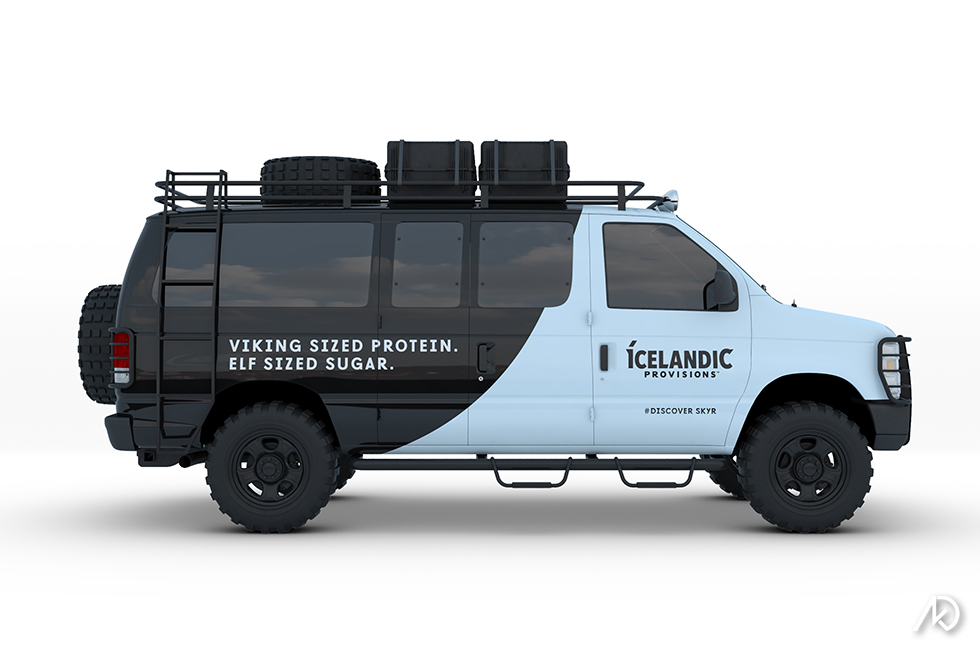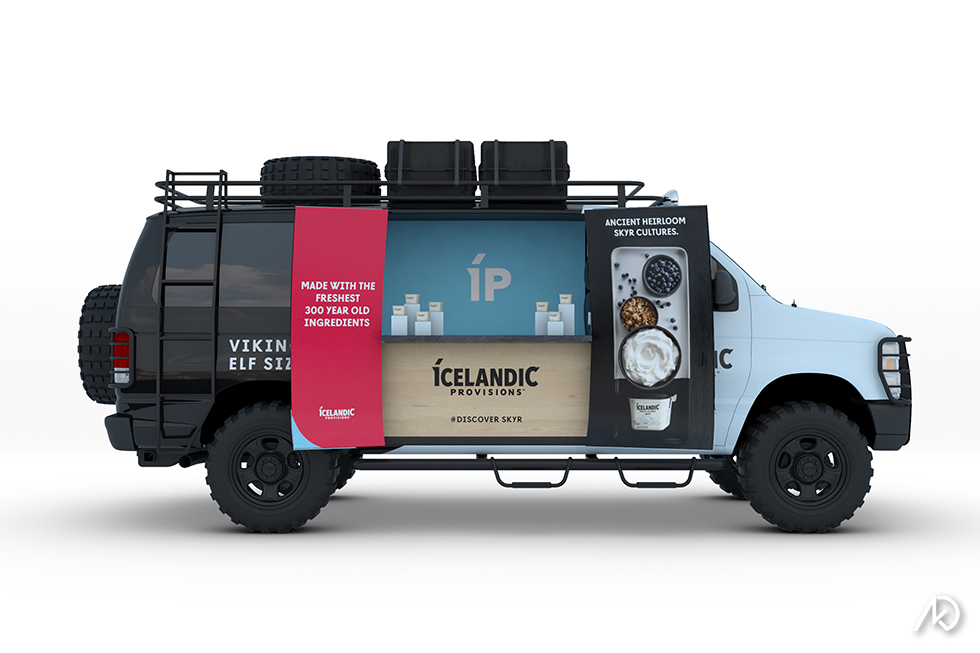 ---