Aerion Jet
Gilmore Group
Project Info |
Location | New York, NY
Project Date | 2015/16
Lexicon | Transportation
Responsibilities | Design, Visualization
Created for | Gilmore Group
Image Specs |
3D Renderings |
3DS Max, V-Ray, Photoshop
Original Image Size(s) |
5000 pixels x 3333 pixels
Description |
The following 3d illustrations show three design options that were used in a proposal to design the interior of the new Aerion Supersonic Business Jet.
The designs focused mostly on the seats, side ledge, table, bulkhead, valence, galley (not shown) and overall material scheme.
The design direction was given by Gilmore Group, while I filled in the
gaps – building and articulating the 3d based largely on sketches.
The three schemes display three different material pallets, these correspond to possible markets – the United States, China, and Europe.
Most items in the following scenes were modeled, textured, and lit by kk.
---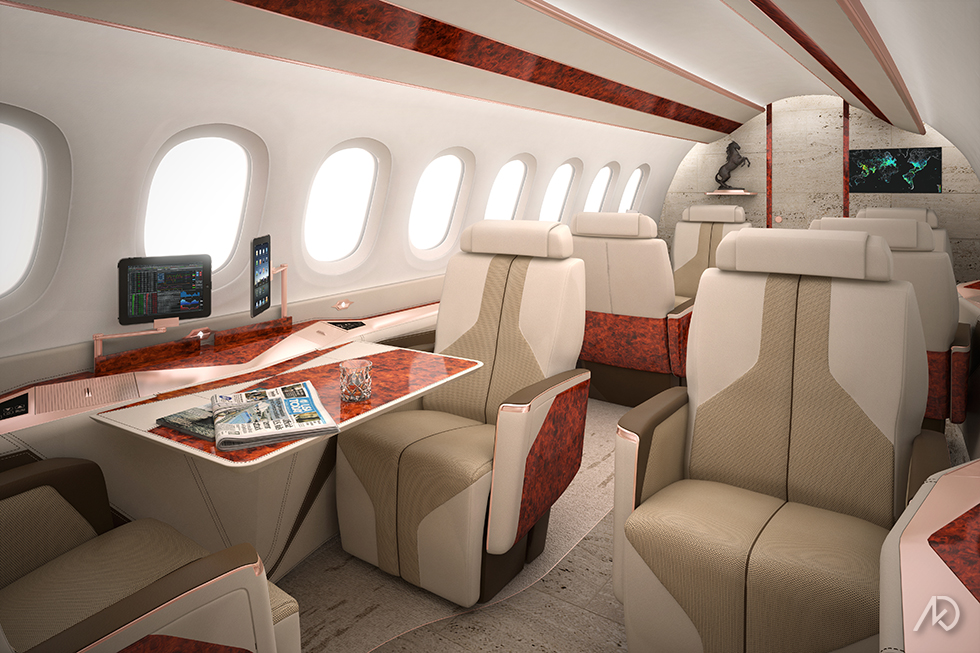 | Opt A – USA
This design option was created for the US market. The material pallet is relatively neutral with burl wood and rose gold accents.
The side ledge (shown below) will house iPad displays as well as the control panels and table.
All versions contain the same basic configuration, however, the iPads are only shown in this option.
---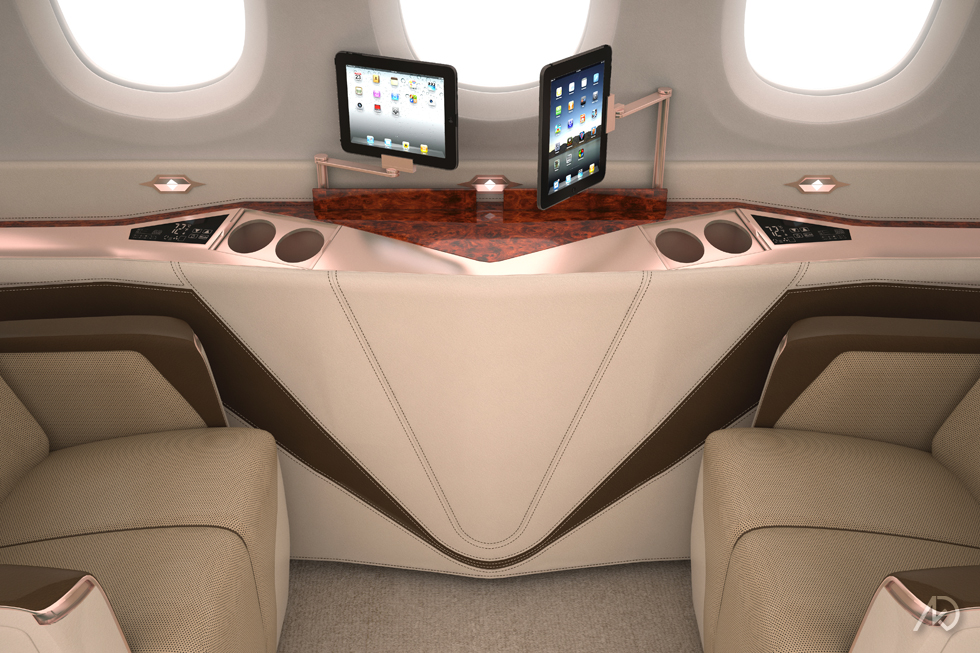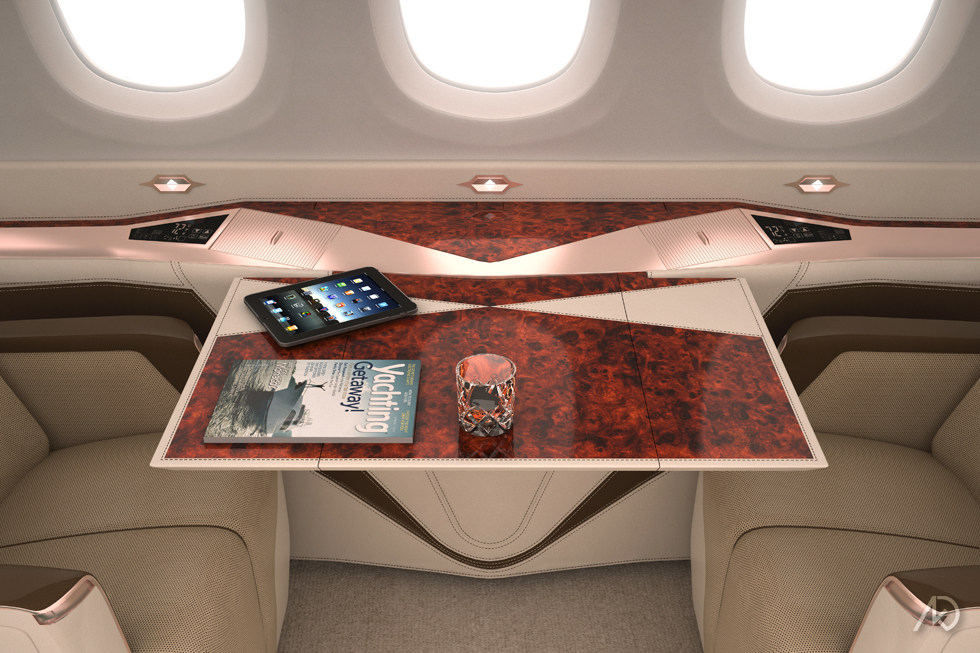 ---
Opt B – China |
This design option was created for the Chinese market.
The design elements are a bit softer while the material pallet displays darker tones with exotic wood veneer and red and gold accents.
Below you can view the side ledge configuration as well as the extended table.
---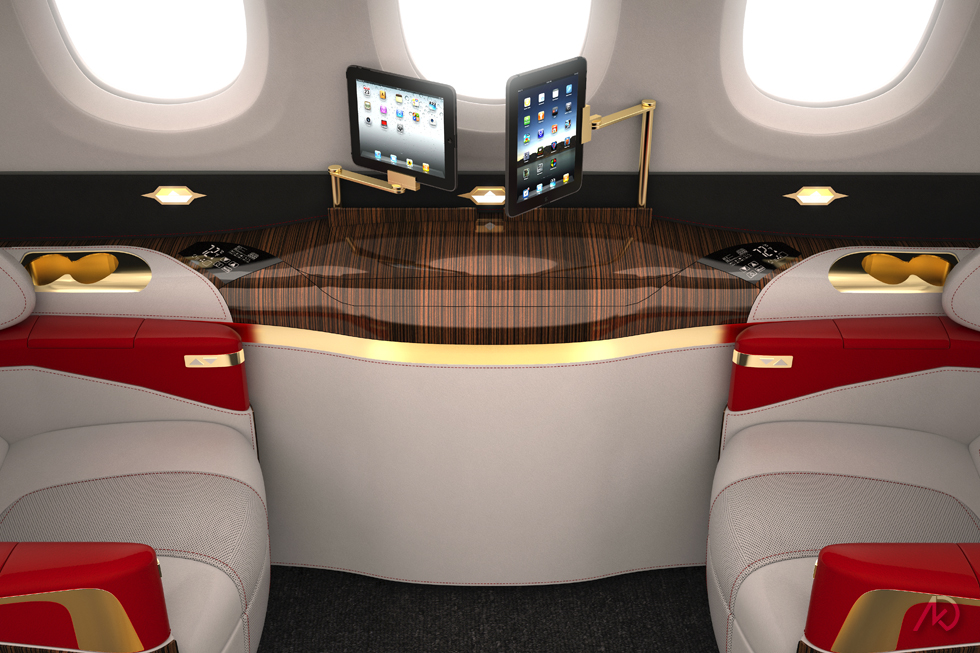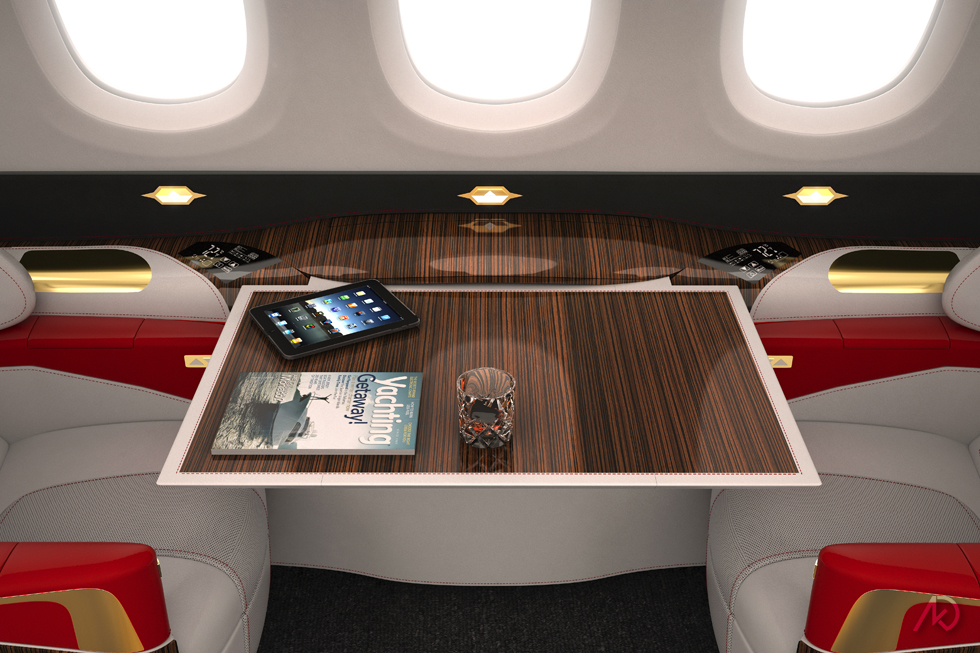 ---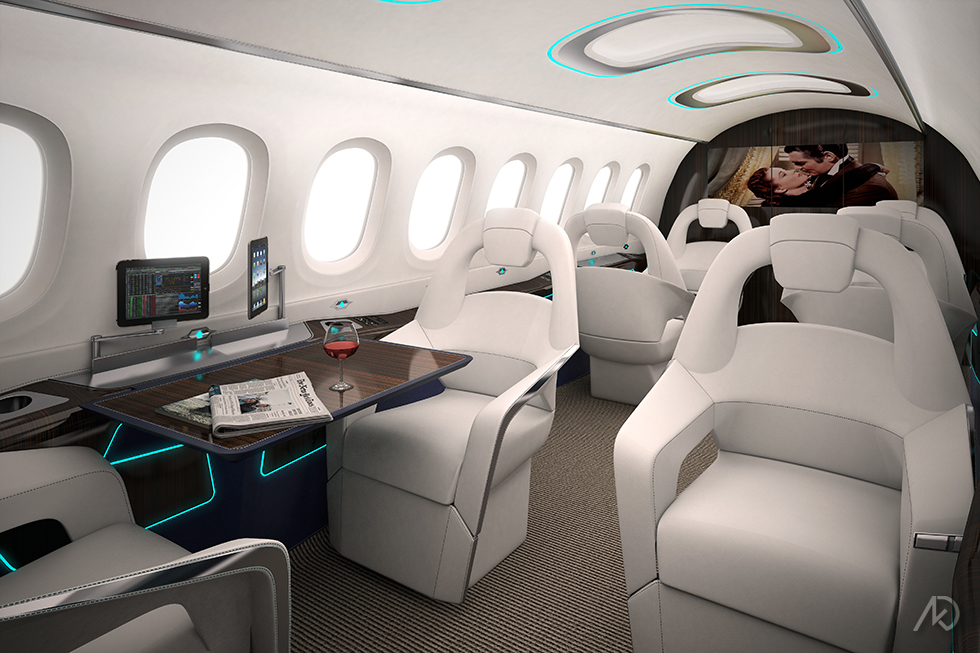 | Opt C – Europe
This design option was created for the European market.
The design is a bit more modern with harder edges and more high-tech fixtures. The material pallet leans heavy on dark wood and light grey and dark blue leather accents.
The design also contains LED strip lighting and a clean side ledge configuration
---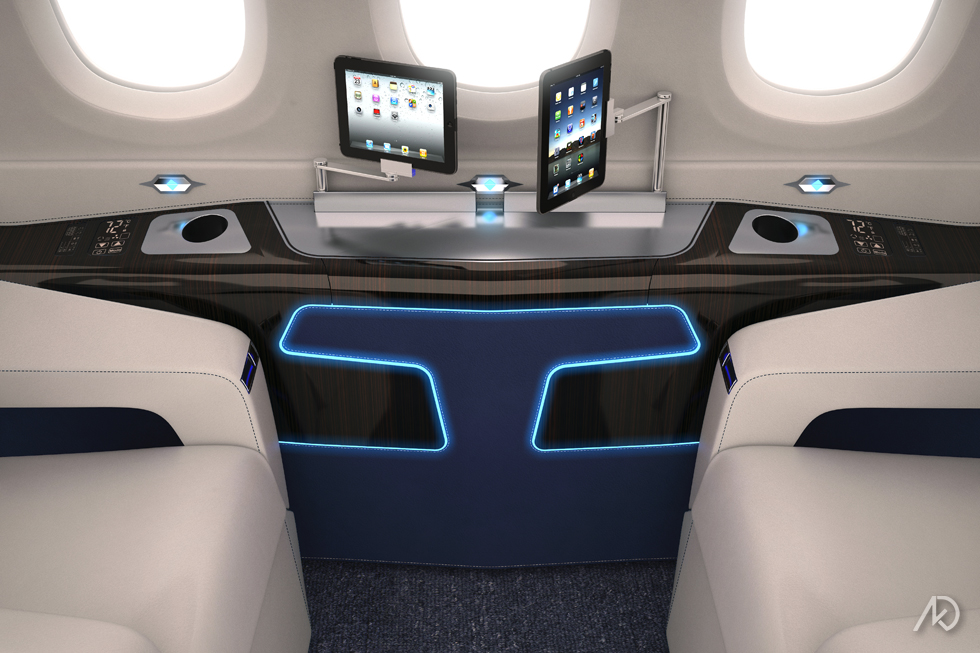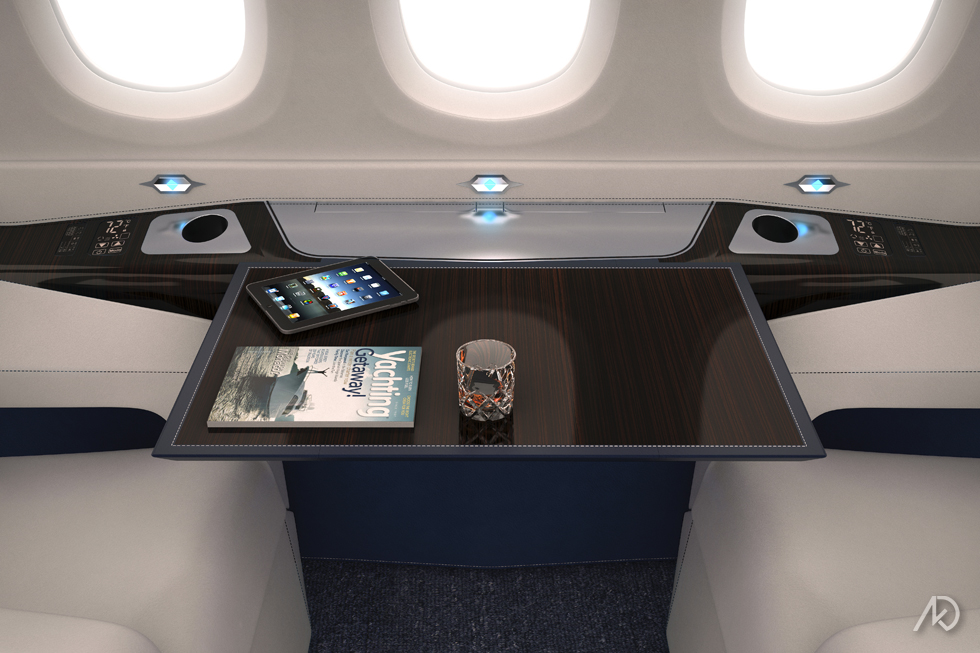 ---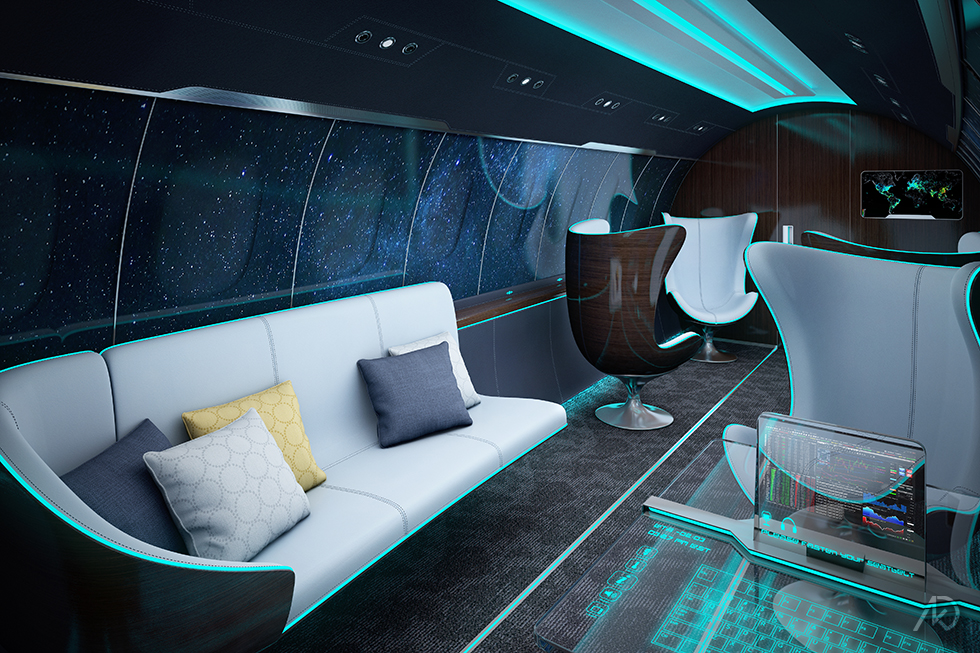 | Opt D – Future
This design option was created for a near future market.
The design is more organic with pod seating and a chaise lounge. The windows have a retractable scrim which can be projected on; now showing a starry exterior.
LED strip lighting is also used as well as an articulated valence with a cove light feature.
---