Dodge Ram
NA Collective
Project Info |
Location | Austin, TX
Project Date | 2016
Lexicon | Experiential
Responsibilities | Schematic Design, Visualization
Created for | NA Collective
Image Specs |
3D Renderings |
3DS Max, V-Ray, Photoshop
Original Image Size(s) |
2000 pixels x 900 pixels
Description |
These conceptual 3d illustrations show a design idea pitched to Dodge Ram. The idea is to have a large interactive/playable guitar made of Dodge Ram winch cables. The larger-than-life exhibit was originally set for the Texas State Fair, but did not end up happening.
The design allows for six new Dodge Ram tucks to make-up the guitar strings with their cable winches. The guitar will allow spectators to pluck
the strings/cables at the base and neck of the guitar. There are also three knobs that can help control sound and effects when being played.
The whole guitar-playing experience becomes a team effort of three to five people at once if desired.
---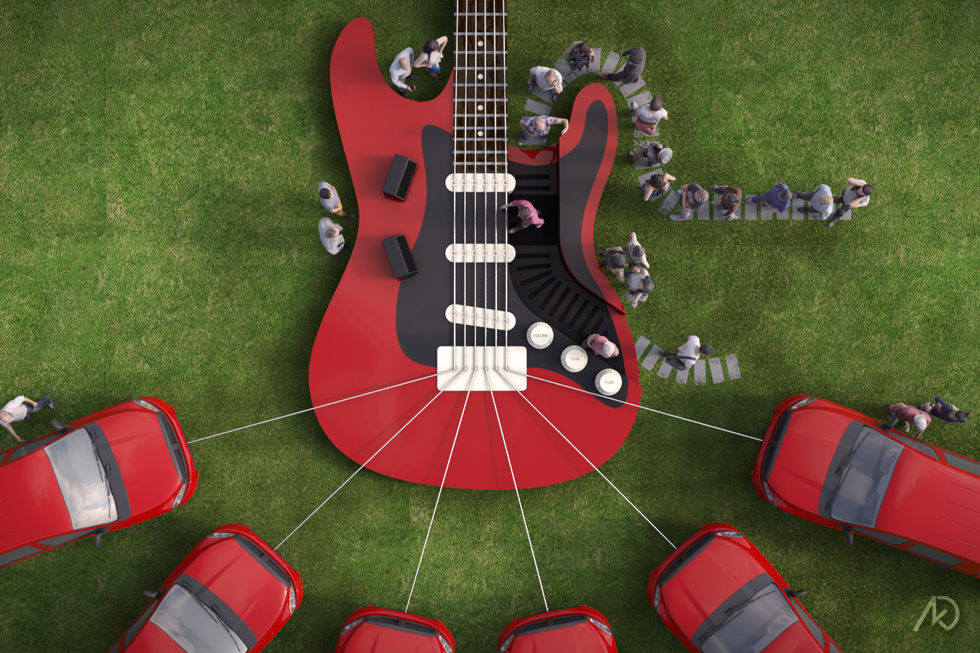 ---