Le District | Restaurant
ICRAVE
Project Info |
Location | New York, NY
Project Date | 2013
Lexicon | Restaurant
Responsibilities | Visualization, Design Development
Created for | ICRAVE
Image Specs |
3D Renderings |
3DS Max, Ivy Generator, V-Ray, Photoshop
Original Image Size(s) |
3600 pixels x 2400 pixels
Description |
The following 3d illustrations were created as a design development exercise to test design solutions within Brookfield Place, formerly known as the World Financial Center, located in lower Manhattan's financial district.
The project, Le District, will contain an open market with multiple specialty kiosks and food options. These renderings show one of the restaurants within the marketplace.
This restaurant concept will be somewhat open and communal with a casual atmosphere. There is also and an outdoor dining area which will provide seating along the open plaza with a view to the marina.
I have also shown an early concept rendering for the interior, which shows a much more dark and warm tone.
All items in the scene (except for a few whiskey bottles and vegetation) were modeled, textured, and lit by kk.
---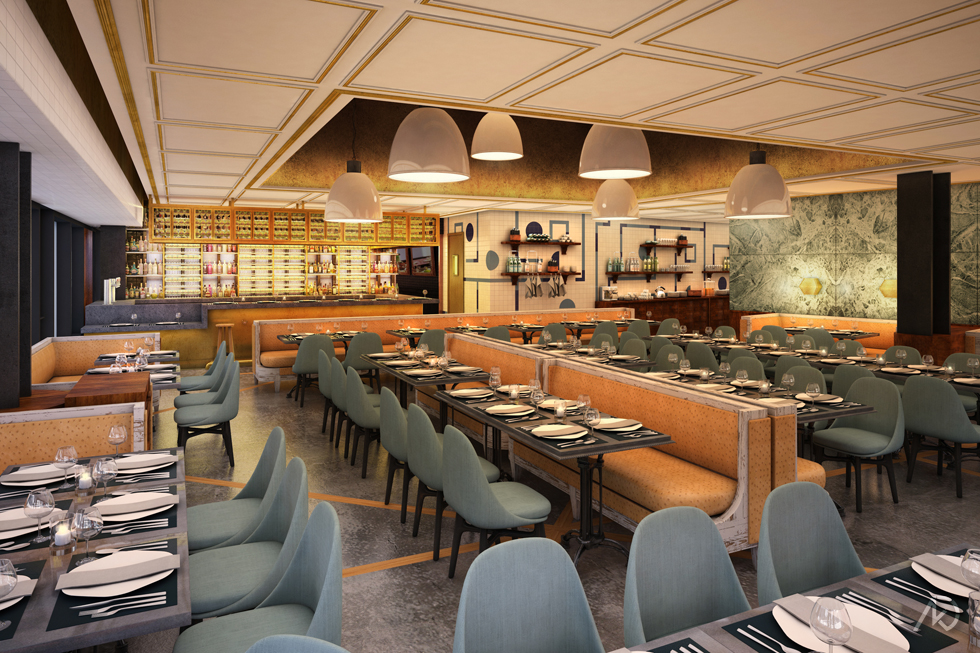 | Main Dining Room
This image shows the latest design for the main dining room, which is located on the corner of the site to allow in a great deal of natural light from the exterior.
This image wanted to show an open/airy feel with the light teal fabric and cool concrete floor.
The use of rich/warm textures on the large rustic banquettes helps to anchor the space.
---
Main Dining Room |
This image displays an earlier version of the main dining room. The mood is definitely darker an more rich, but it felt a bit heavy and the direction was changed.
One of my favorite elements is the rear mirror wall with inserted planters. The vegetation was brought in to help soften the pallet.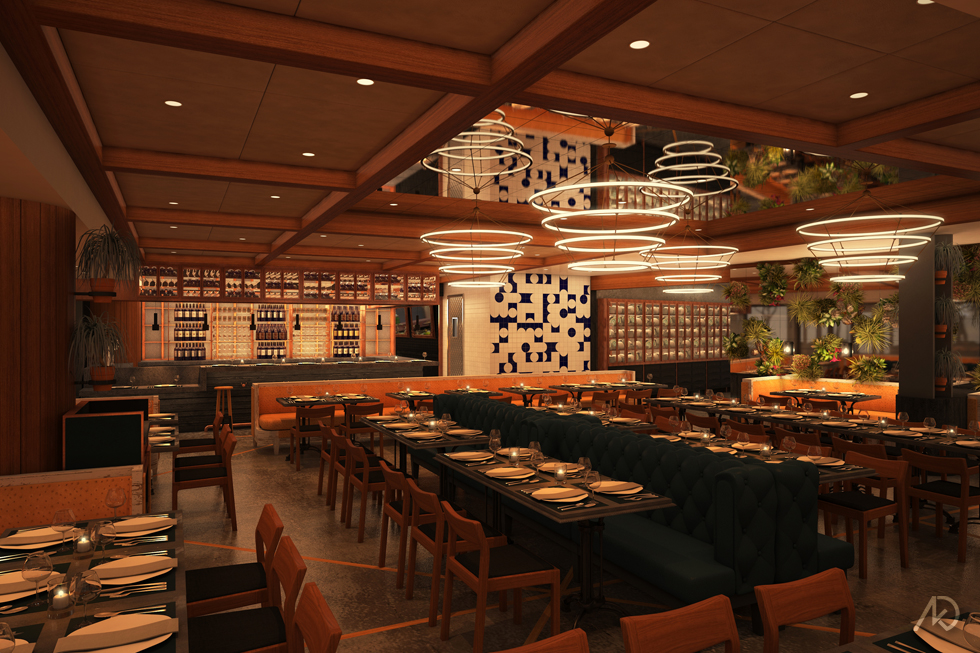 ---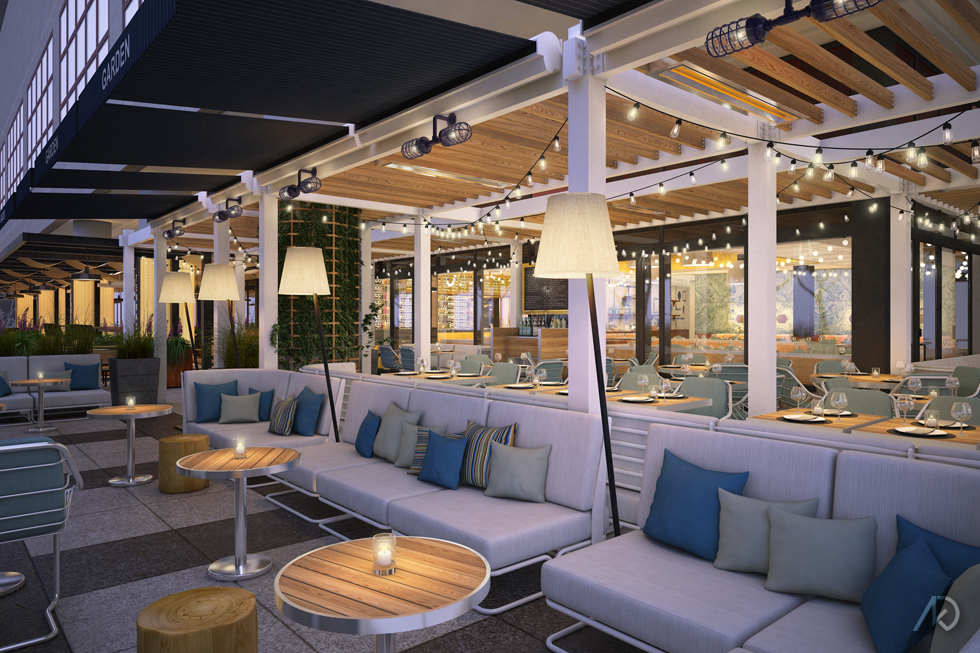 | The Garden
This 3d illustration shows the exterior dining area. The space is filled with loose furniture and modular sectionals to create a cozy lounge atmosphere.
The light/airy feel and material pallet is pulled-through from the interior restaurant.
The design also contains nice details such as the ivy trellis and string lights.
---