Members Club
ICRAVE
Project Info |
Location | New York, NY
Project Date | 2013
Lexicon | Hospitality
Responsibilities | Visualization, Schematic Design
Created for | ICRAVE
Image Specs |
3D Renderings |
3DS Max, V-Ray, Photoshop
Original Image Size(s) |
5000 pixels x 3333 pixels
Description |
These 3d illustrations were completed to test and present schematic designs for a new members only social club in New York. The illustrations show a large event space and a lounge area located on different floors.
The event space illustration shows some conceptual ideas in regards to layout and placement of large fixtures such as the sculptural chandelier above. The event space may be used to house performances with the
natural backdrop of the New York City night.
The lounge area shows not only a lounge in the back right corner, but also a barber shop to the right and a small haberdashery located in the rear.
---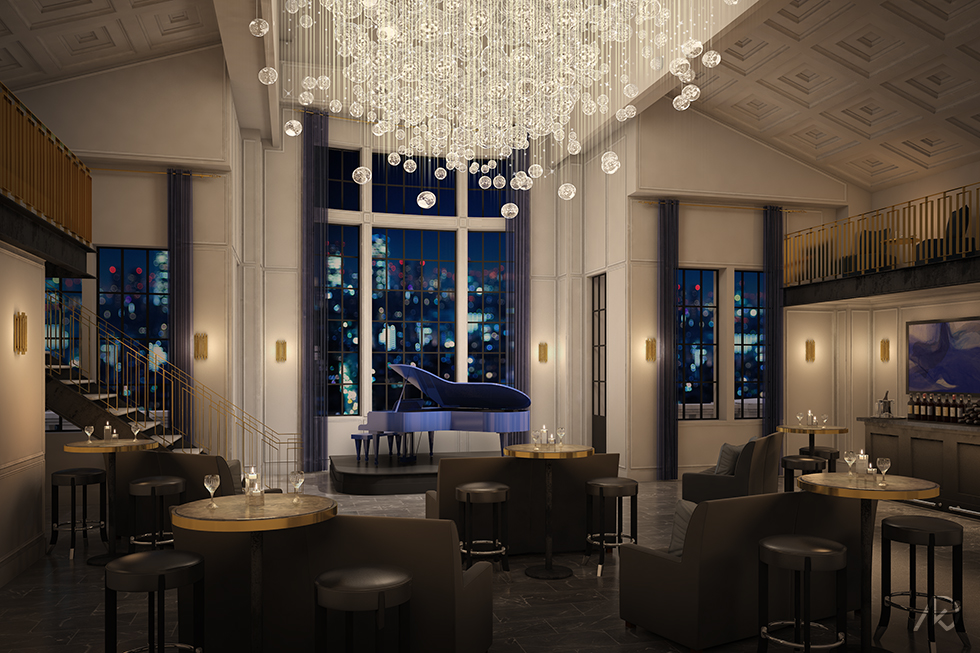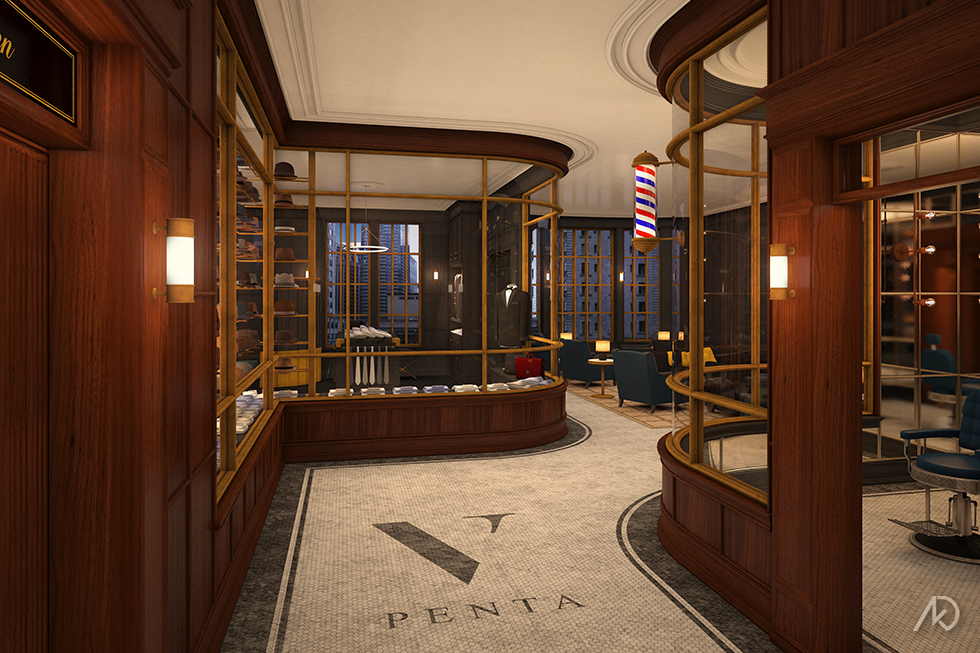 ---