Prohibition Hall
Akueous Design / Sir Decor Designs
Project Info |
Location | New York, NY
Project Date | 2014
Lexicon | Hospitality
Responsibilities | Schematic Design, Visualization
Created for | Sir Decor Designs
Image Specs |
3D Renderings |
3DS Max, V-Ray, Photoshop
Original Image Size(s) |
3600 pixels x 2400 pixels
Description |
The following 3d illustrations showcase the new schematic design for a one-time Irish Pub located in Manhattan.
Sir Decor Designs commissioned the images to help sell the new design, which transforms the one time pub into a cozy lounge.
Most of the design changes were cosmetic with new upholstery, light fixtures, and decor.
The large, centralized chandelier, tufted bar die, faux ceiling, and antique mirrors were also added to help with the design.
Most 3d items in the scene were modeled by kk. All items in the scene were textured and lit by kk.
---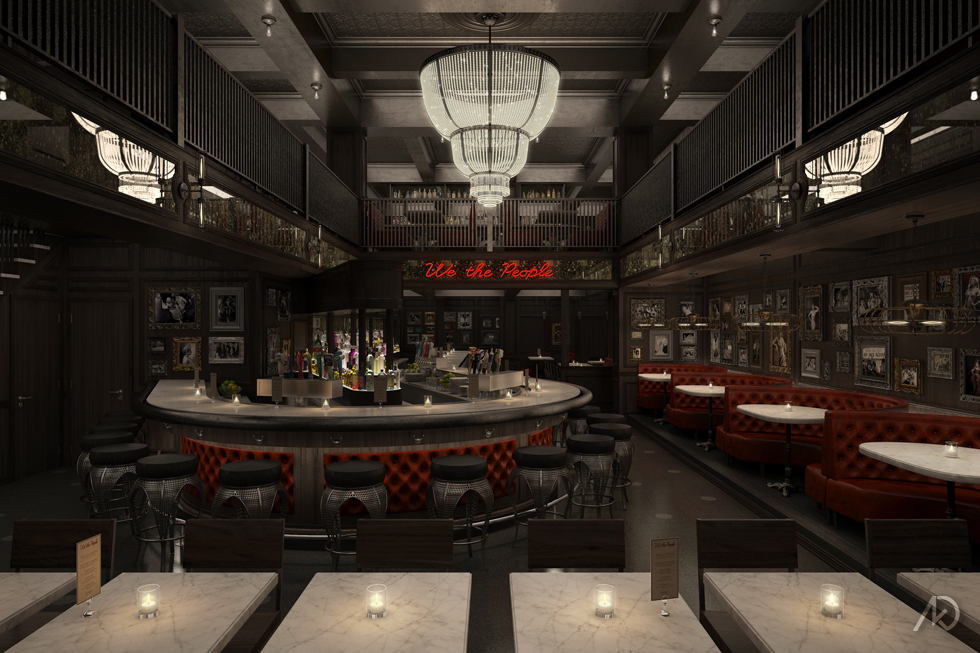 | Main Floor
The view of the main floor shows quite a bit. The base structure and footprint has remained the same.
The view shows a red leather tufting for the banquettes and bar die – the actual image called for black leather; I made the change for my personal use to add a splash of color.
Every frame on the wall has a unique image relating to prohibition.
---
Second Floor |
The second floor view shows the upstairs bar and seating.
In the rear (behind the barn doors) are secondary rooms which contain more seating, game areas, etc.
The ceiling is actually going to be a painted, faux-metal ceiling.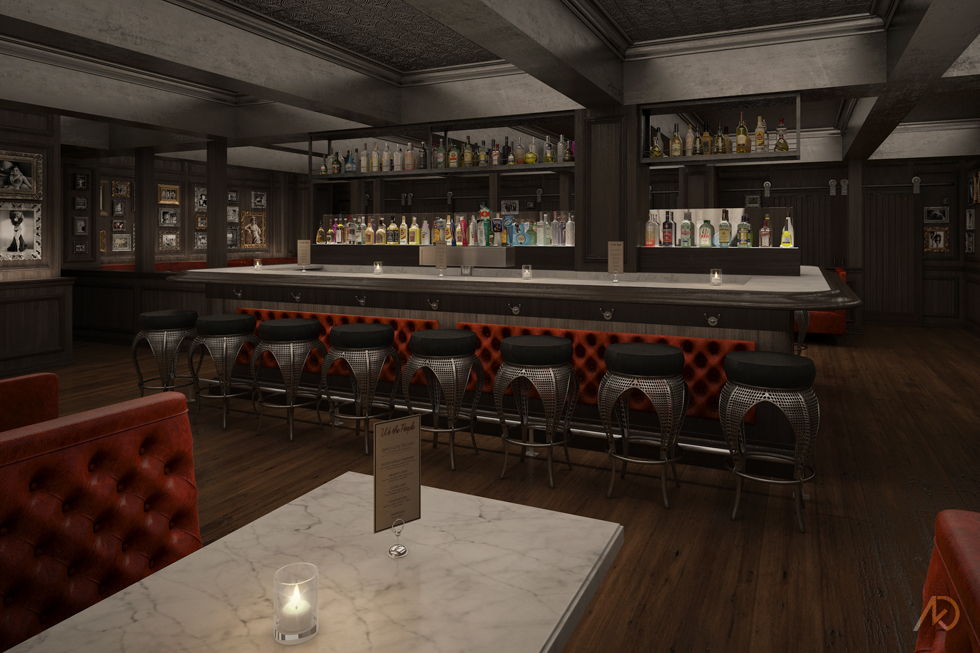 ---