1101 NY Avenue
TPG Architecture
Project Info |
Location | Washington DC
Project Date | 2014
Lexicon | Retail
Responsibilities | Visualization
Created for | TPG Architecture
Image Specs |
3D Renderings |
3DS Max, V-Ray, Photoshop
Original Image Size(s) |
5000 pixels x 3333 pixels
Description |
The following 3d illustrations were a quick study to show a schematic design idea to a prospective retail tenant. Due to a quick turn-around and a small rendering budget, focus was placed on the exterior facade only. Simple mannequins were placed within the storefronts along with a green-wall at the entry.
I hired a local Washington DC photographer to snap some shots of
the existing facade (seen at the top portion of the rendering). I rebuilt the sidewalk, road, and the new retail storefront addition.
The two options were requested in order to show multiple clients. The main design focus was to be the LED back lit laser-cut panels, which I created with a multi-scatter effect in 3ds Max.
---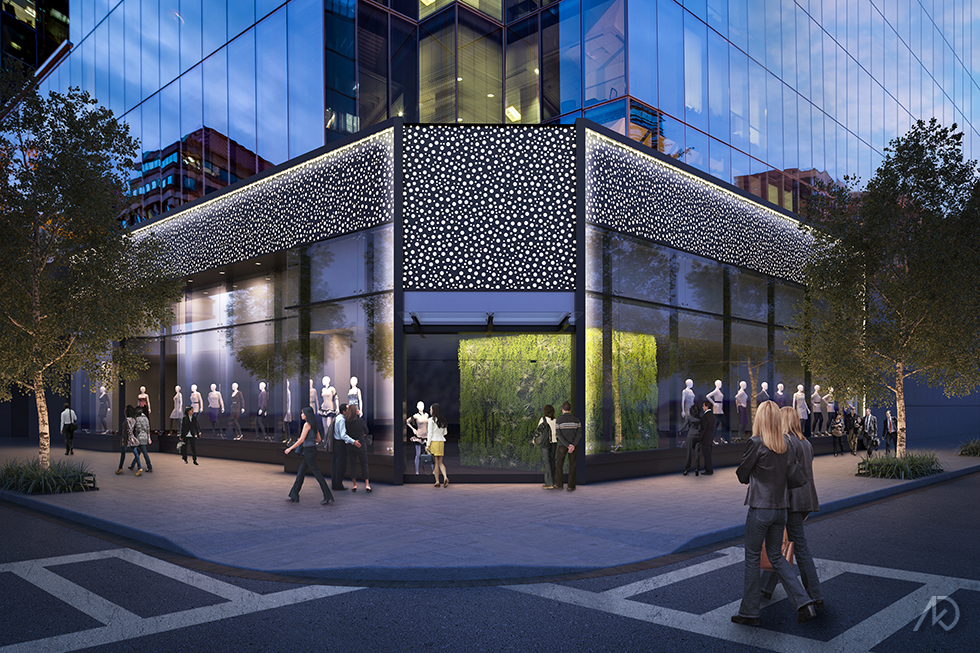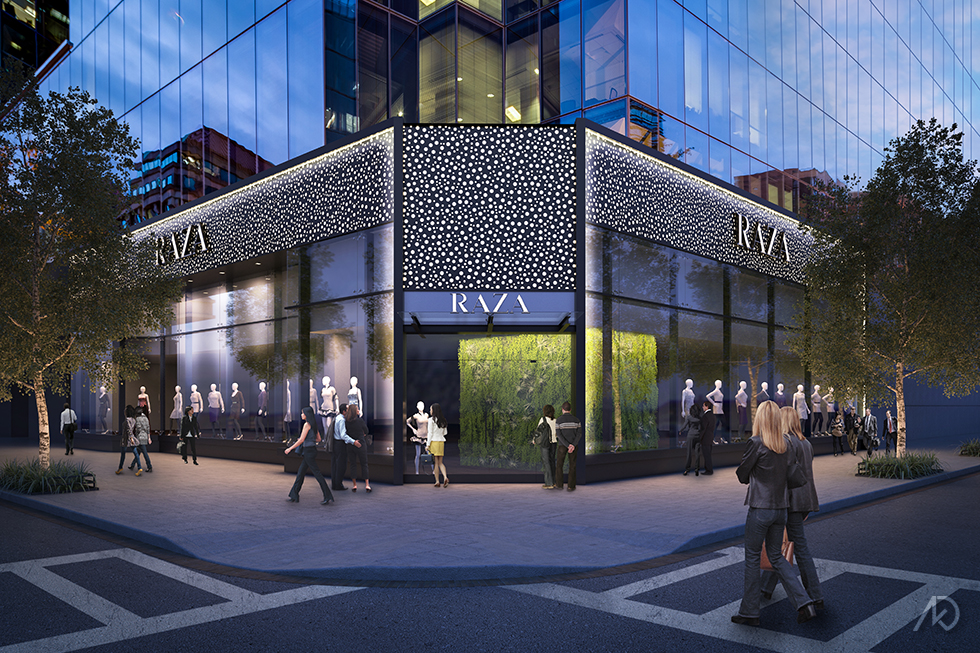 ---