Vinifera | Terminal 3
ICRAVE
Project Info |
Location | Toronto Pearsons International Airport (YYZ)
Project Date | 2011
Lexicon | Restaurants
Responsibilities | Visualization, Design Development
Created for | ICRAVE
Image Specs |
3D Renderings |
3DS Max, V-Ray, Photoshop
Original Image Size(s) |
3600 pixels x 2400 pixels
Description |
The following images show Vinifera, a small wine bar/restaurant located off the concourse in terminal three of Toronto International Airport.
The design, which consist of a front bar and a rear counter, has small prep-kitchen that serves tapas and wine to patrons.
The front of the bar contains a grab-and-go area which is highlighted by the bluish glow of the illuminated wine storage which surrounds the
p.o.s. stations.
The secondary view shows more of the interior bar which houses the kitchen, more wine storage, and enomatics.
One can also see the secondary seating which provides for a more casual dining experience.
All items in the scene (except for some of the products) were modeled, textured, and lit by kk.
---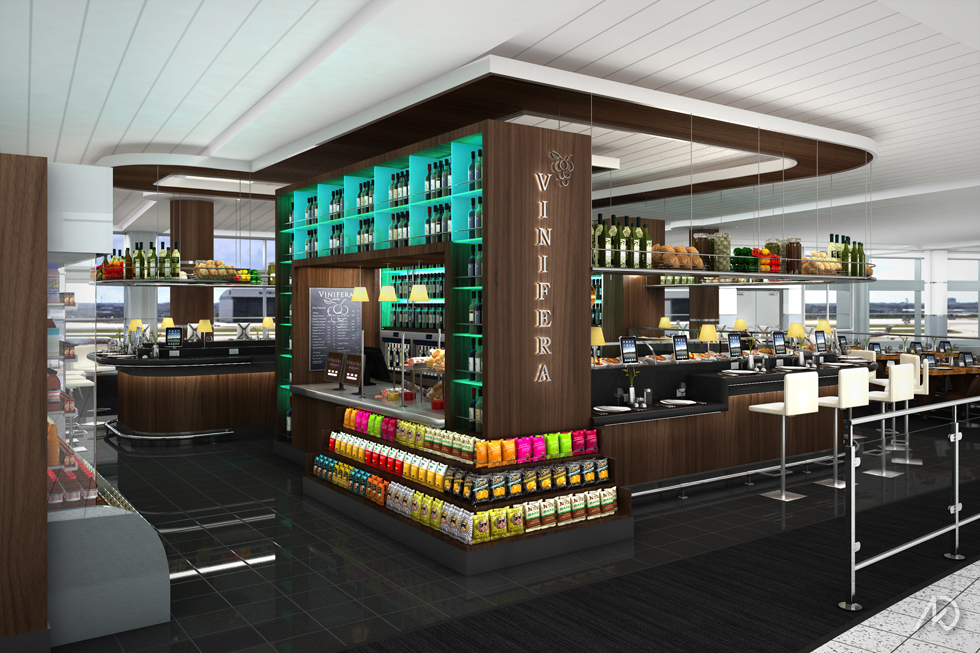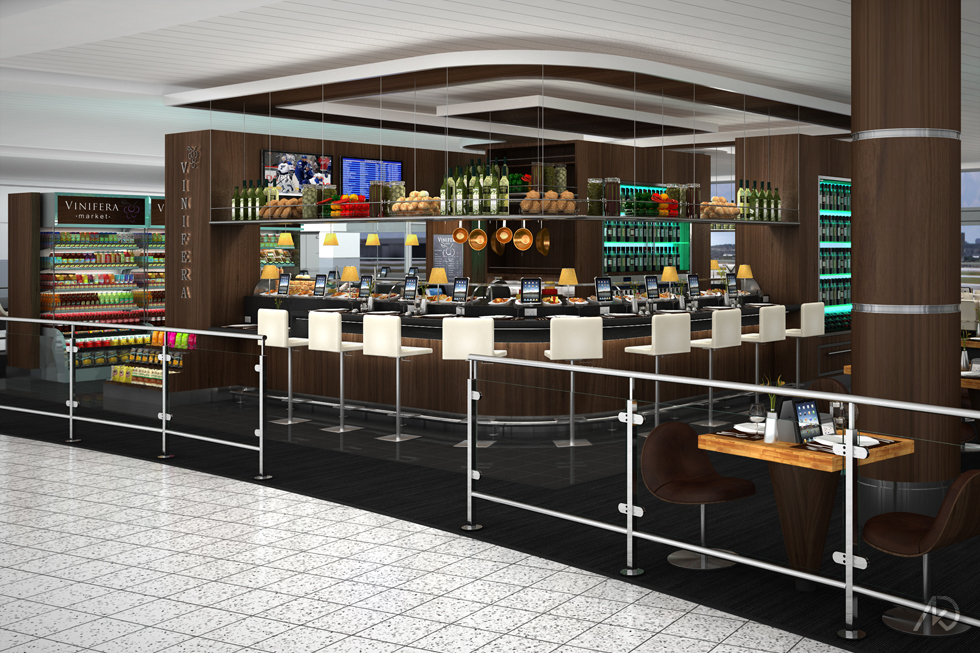 ---