Apropos
ICRAVE
Project Info |
Location | Toronto Pearsons International Airport (YYZ)
Project Date | 2011
Lexicon | Restaurants
Responsibilities | Visualization, Design Development
Created for | ICRAVE
Image Specs |
3D Renderings |
3DS Max, V-Ray, Photoshop
Original Image Size(s) |
3600 pixels x 2400 pixels
Description |
The following images show Apropos, a small bar/restaurant located off the concourse in terminal three of Toronto International Airport. The design is actually two bar/restaurants directly across the concourse from each other; mirror images of each other.
The fins climbing the ceiling and wall and above form the most iconic design piece(s) – painted as a gradient from violet to blue.
The design (including the fins) was directed by ICRAVE. The fins were first modeled as an organic surface, in order to create the overall desired shape/form. Once the form was obtained, I then extracted the necessary splines for each fin.
All items in the scene (except for the whiskey bottles) were modeled, textured, and lit by kk.
---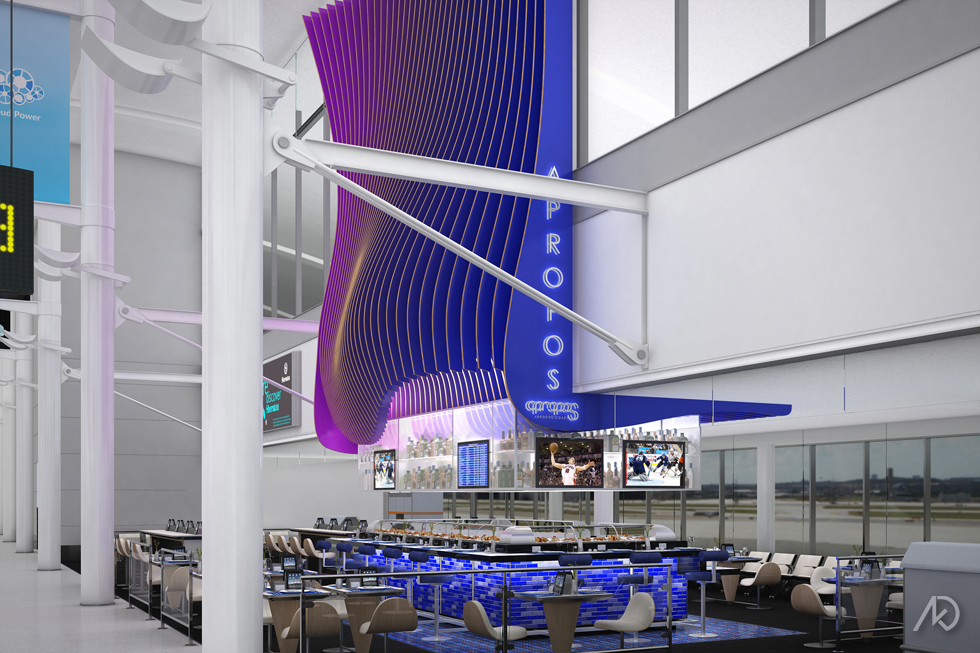 | Overall Views
The overall views show the fins and their relationship to the existing ceiling/wall as well as the liquor shelf and bar itself.
In the lower views one can see the second, opposing location in the distance.
---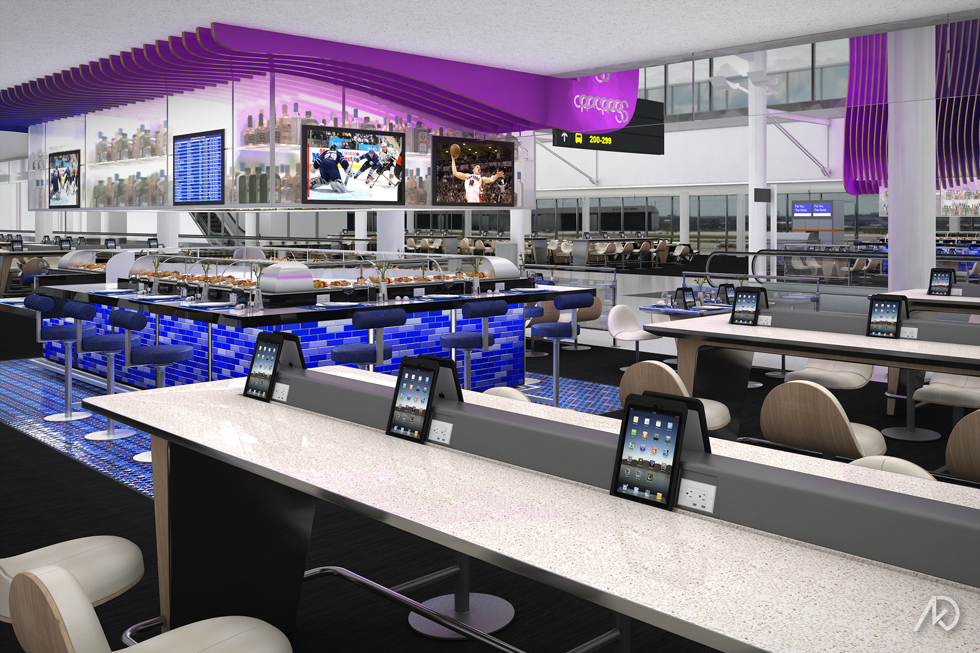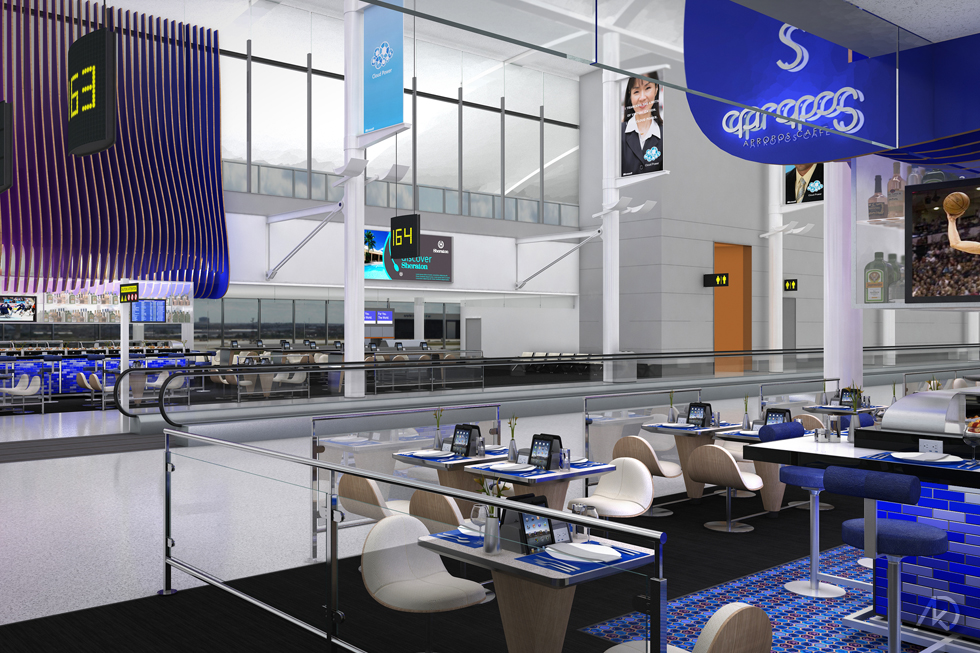 ---