Prado | Karaoke
ICRAVE
Project Info |
Location | Saint Petersburg, Russia
Project Date | 2012
Lexicon | Hospitality
Responsibilities | Design Development, Visualization
Created for | ICRAVE
Image Specs |
3D Renderings |
3DS Max, V-Ray, Photoshop
Original Image Size(s) |
3600 pixels x 2400 pixels
Description |
This karaoke lounge is a small area in the lower-level of a restaurant. The small intimate space has large banquettes, a service bar, and a performance stage.
Lighting was used to help create a unique lighting effect within the "marquee" ceiling canopy, concrete columns, banquette bases, and gabions.
For this project I created a few interior
renderings as well as helped to develop the ceiling marquee.
The marquee is quite complex as it is to fit into the existing space. It is made-up of illuminated ribs and a central illuminated spine. It's perimeter is canted at a 45 degree angle in order to transition into the existing concrete ceiling.
---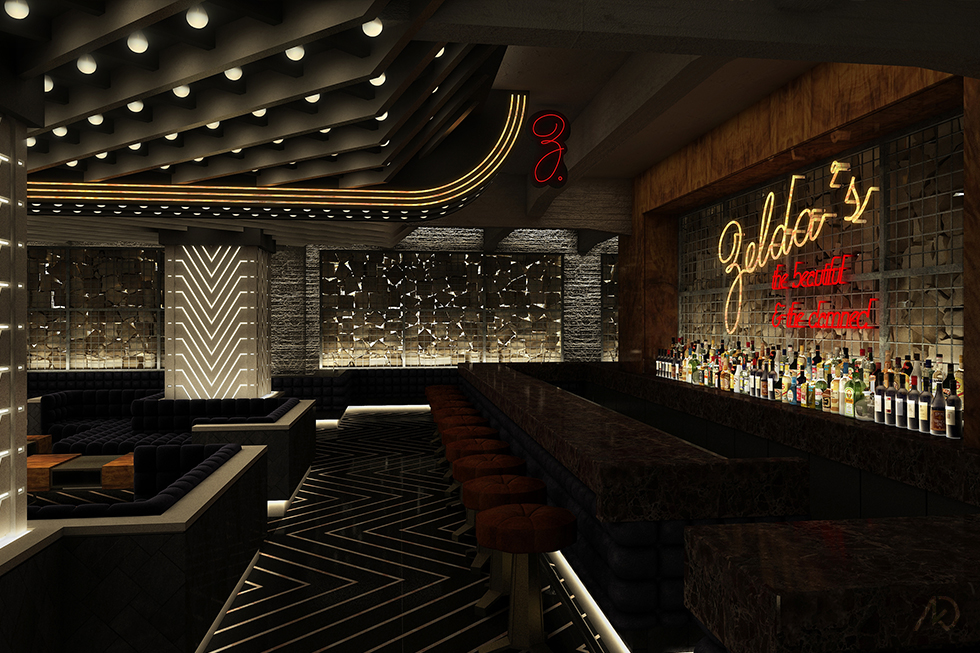 | Karaoke Lounge
The small lounge centers around the main stage which is on axis with the rear bar/back bar.
The perimeter wall fenestration has large light wells above which usually allow for a nice ambient light. They have been filled by gabion baskets to control the amount of light allowed to filter into the space.
The main element in the space would have to be the large "marquee" ceiling
canopy. The 3d model was integral in the development of its overall shape and spacing of its ribs and lights.
Other accent lighting elements have been added at the banquette bases as well as integrated into the concrete columns.
---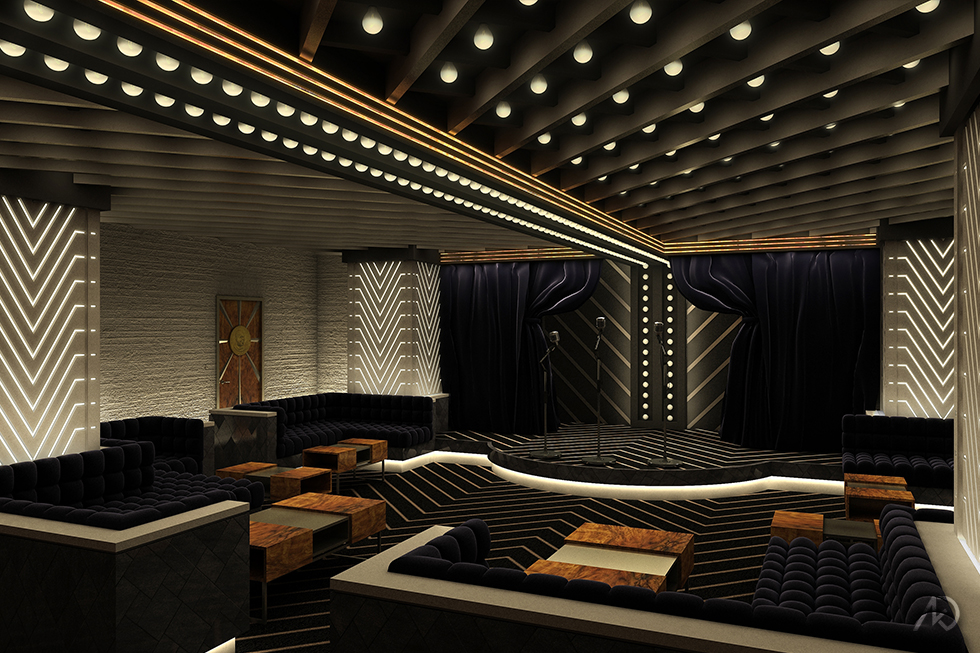 ---